July 26
@
8:00 pm
–
11:00 pm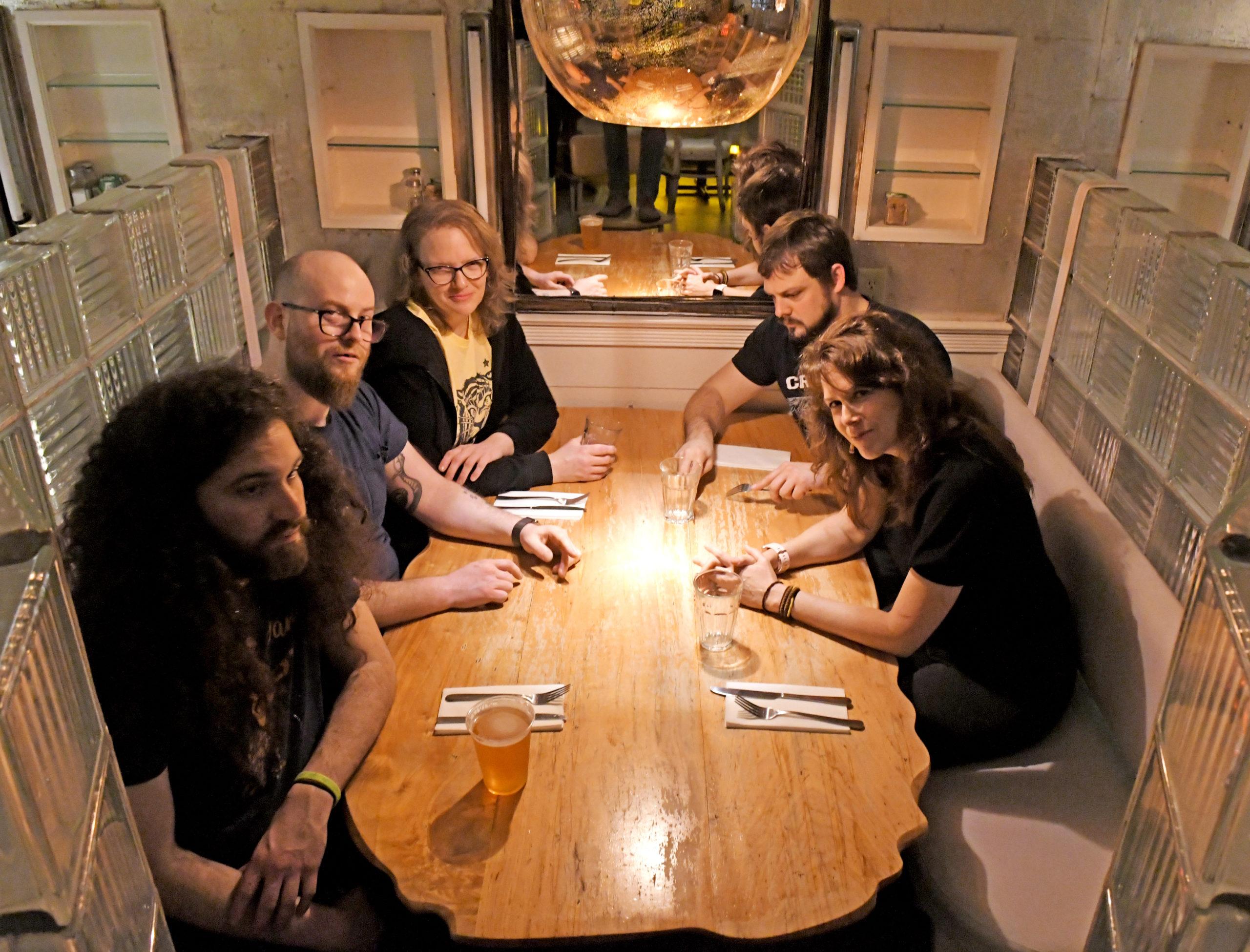 Sweet Knives (Memphis TN)
https://sweetknives.bandcamp.com/album/sweet-knives-s-t
In 2005 Memphis black-wave synth punk band Lost Sounds called it quits after being kicked out of a house in Stuttgart in the middle of a long long night. Four albums and numerous singles and outtakes releases were left over, and the brutal live show would never happen again. As Jay Reatard (½ of the Lost Sounds songwriting team with Alicja Trout) continued to grow his hopeful career on Matador Records, the other band members moved on down less-publicized roads.
Rich Crook, drummer of Lost Sounds, formed Lover! and Thing and toured with them as singer/guitar player. Alicja Trout toured with River City Tanlines, Black Sunday, Mouserocket, and released solo recordings as Alicja-pop. Meanwhile, time was healing the wounds that had caused the band to break up.
Sadly Jay's light died in January 2010.
So what was to become of the 100+ Lost Sounds song catalog?
In 2015 Alicja, Rich, and original member John Garland brought back a set of tunes from the old Lost Sounds closet. Along with Johnny Valiant on bass, they called themselves Sweet Knives, named after a song from the Lost Sounds 2004 In The Red "Future Touch" seven song EP. In January 2016 the group recorded a four song double 7" for Red Lounge Records. An all new album will be released on Bigneck Records August 2017.
Lost Sounds was known for songs and live shows filled with paranoia and anxiety all rolled up in a synth-laden rock and roll burrito. Sweet Knives carries on this tradition with a new delivery, less likely to fall apart and fall off stage. A decade after Lost Sounds ended, the angst has been quelled. The new s/t album incorporates their influences of the past, such as Love, The Kinks, and Sonic Youth.
Prunes (STL)
https://prunesstl.bandcamp.com/
The Disappeared (STL)
https://thedisappearedstl.bandcamp.com/track/hydrophobia
730pm – doors
8pm – show
$10 adv / $12 dos
All Ages
https://www.facebook.com/events/258766106548309/